About Us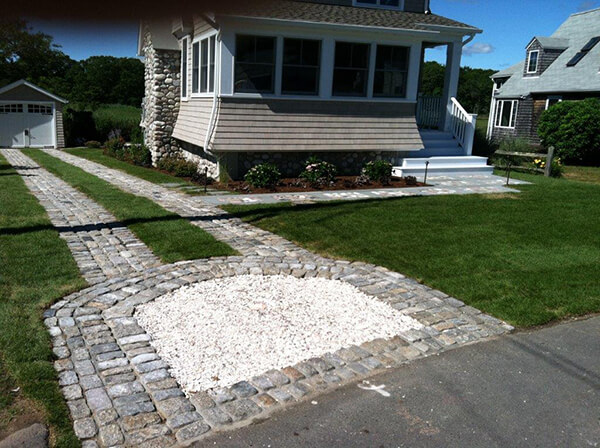 Founded in 1991, Green Acres is owned and operated by Certified Landscape and Green Roof Professional Craig Kopfmann.
Letter from Craig Kopfmann:
More than 25 years ago I made the choice of a lifetime, to work with nature to create beautiful and natural environments. I found in it a passion and a talent for delighting clients with unexpected, personalized landscape designs.
Through experience, I realized that success is in attention to detail at every step of the design, installation and maintenance process. In my explorations with clients, I find there is often a "story" in the project, and I love to incorporate some aspect of it into the design. One such instance was being able to source reclaimed cobble stones from the "Big Dig" in Boston and incorporate them into a project at the home of a loyal Red Sox fan (related image to left). Sometimes it's as simple as recreating the backdrop from someone's cherished childhood memory. It could be creating the perfect entertaining or meditation space. Whatever the request, I infuse the client's vision and personality in the design.
No one does it alone. I rely on my exceptional staff, and together we bring more than 60 years of experience to support my "do it right, do it once" philosophy.
I believe that my clients benefit greatly from working with an owner-operated company, because I put my name and reputation behind every project.
I would be pleased to show you how beautiful your property can be, and how easily we make it happen.

Green Acres, LLC is fully insured, certified and proud members of the Better Business Bureau, the Connecticut Nursery & Landscape Association, the Professional Land Care Network and Green Roofs for Healthy Cities. We are Certified Concrete Paver Installers, and hold Home Improvement Contractor's License #564169.